Last Updated on September 5, 2022
Gulfport, FL is a small town in the Central West Florida region. It is a hidden gem in the Tampa-St. Petersburg-Clearwater metropolitan area and known for its Village Courtyard and other charming and picturesque attractions and activities.
Gulfport, FL was the home of the 2022 Floridania Fest (and the next Floridania Fest on April 15, 2023).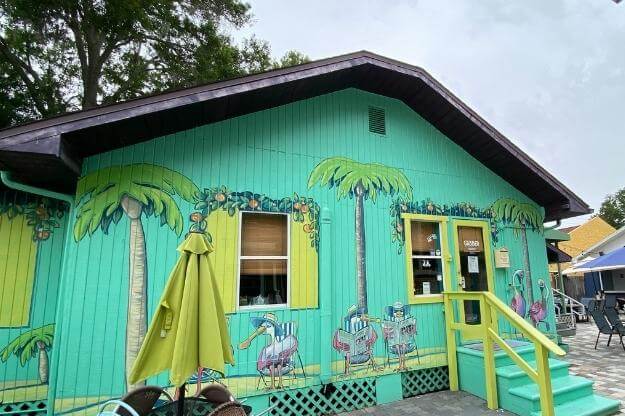 The Gabber Newspaper
It is also home to The Gabber Newspaper (formerly known as the Gulfport Gabber), Florida's oldest independent weekly newspaper.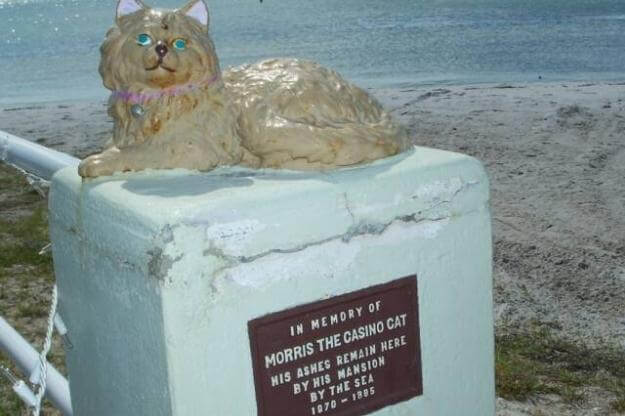 Photo source: Gulfport Historical Society
There are many different things to do in the quaint City of Gulfport, FL, so we've put together a guide covering the best places to go and the top things to do, from where to eat, where to shop, and more!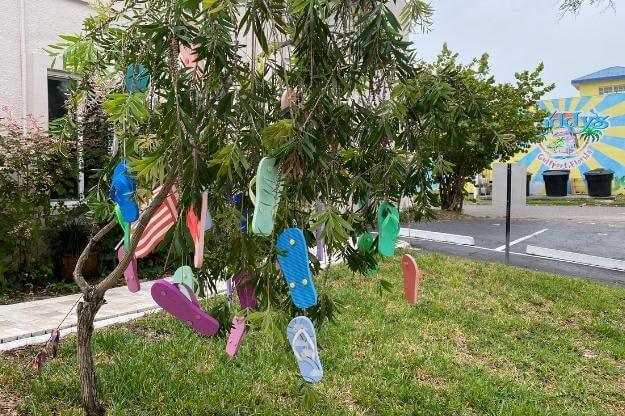 A tree decorated with Flip Flops
Whether you are planning a day trip to the area or an extended trip to the Gulf Coast, this will inspire some great ideas on how to spend your time.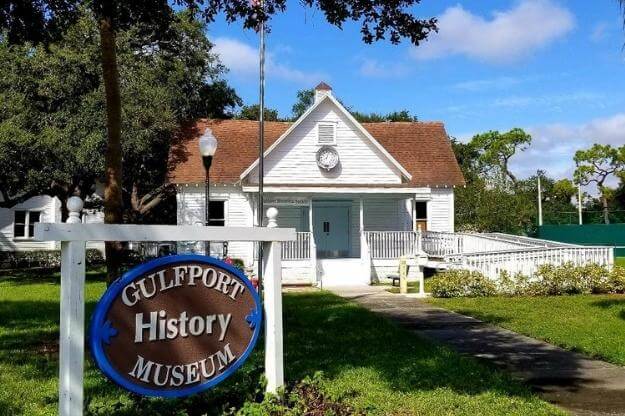 Photo source: Gulfport Historical Society
The Gulfport History Museum is a free-admission museum operated by the Gulfport Historical Society. The quaint space is open Thursday through Saturday from 10 am to 2 pm and is the perfect place to learn about local history. There is also a gift shop with a bookstore that features books by Florida authors. The museum serves as a gathering place for the community and hosts special events outside of its operating hours.
Source: mygulfport.us
Clam Bayou Nature Park (formerly known as Osgood Point) is a Gulfport nature park that contains different natural environments, from upland natural vegetation to marsh and mangrove forests to the waters of beautiful Boca Ciega Bay. Nature lovers will enjoy this 10-acre preserve full of nature, hiking, boardwalk trails, and local wildlife. The park's observation decks and docks provide great views of Clam Bayou and Boca Ciega Bay. Those who want to explore the water can utilize the canoe and kayak launch. You may even see some sea turtles, dolphins, and manatees!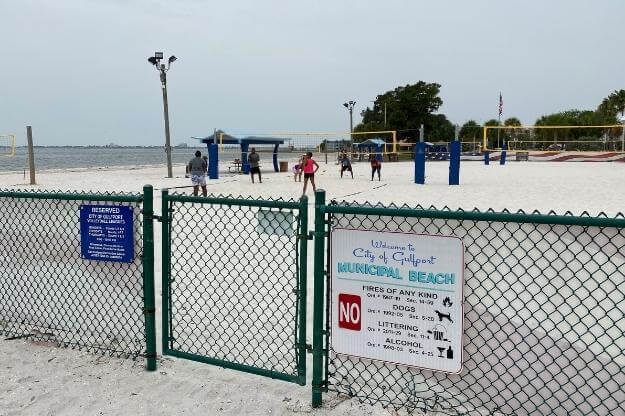 Gulfport volleyball courts
The Gulfport Beach Waterfront Complex is an open beach recreation area. The area includes 6.8 acres of sandy beaches on Boca Ciega Bay, free parking, public restrooms, a playground, and more. The complex has volleyball courts for those interested in playing beach volleyball. This family-friendly spot is a fun place to spend the afternoon soaking up the sun and playing different sports and games.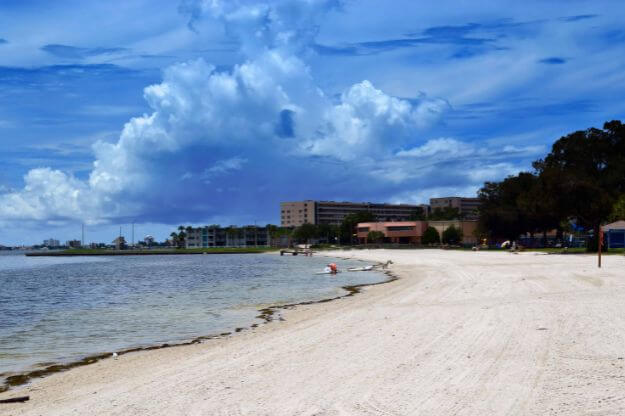 Source: mygulfport.us
The Beach Waterfront Complex is also home to the Bert and Walter Williams Pier. Originally built in 1907 and restored in 2001, Williams Pier offers a 521-foot extension over Boca Ciega Bay, allowing fishing in deeper waters.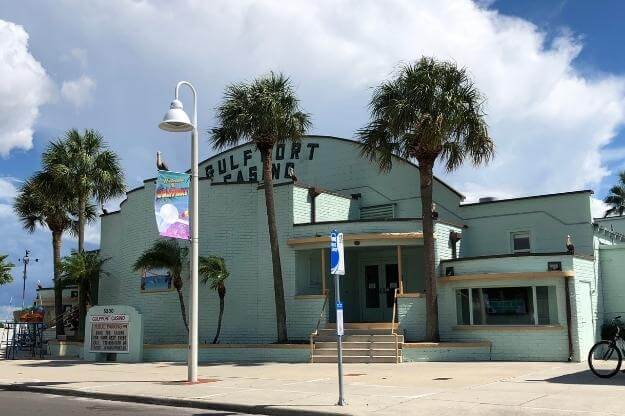 Gulfport Casino
The Gulfport Casino is a historic building built in 1934. The building is located steps away from the beach and hosts dance classes, including ballroom instruction, swing dance, and Argentine tango. Monthly dances give you a chance to show off what you've learned with ballroom dances, singles dances, and more.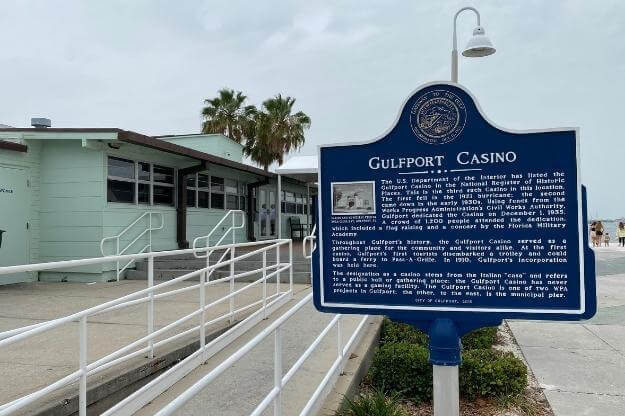 Live entertainment is common for dances. The casino is also a venue for special events – hosting trade shows, concerts, seminars, and more.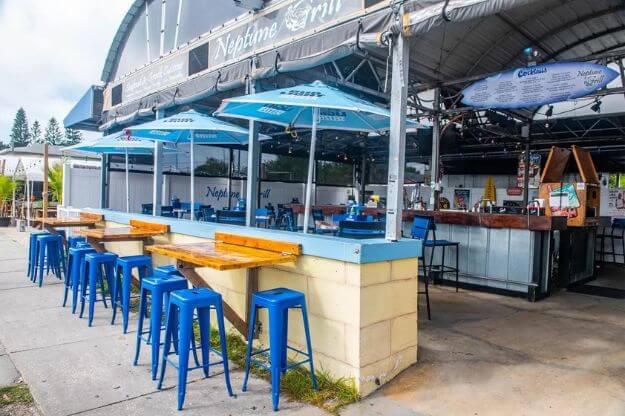 Source: Neptune Grill
Neptune Grill is a Mediterranean and Greek restaurant in Gulfport. Located by the beach, this family-owned restaurant has a gorgeous view of Boca Ciega Bay and is a great local food option. They serve lunch and dinner and have indoor and outdoor seating, as well as a full bar.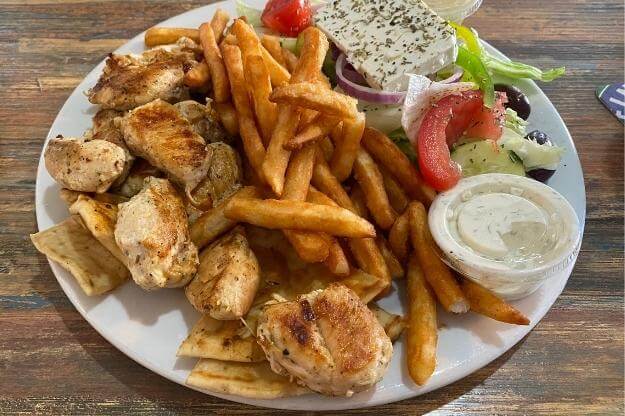 Chicken souvlaki platter from Neptunes Grill
Popular dishes include Gyro, Spanakopita, and traditional Greek salad. Neptune Grill also hosts live music events. Check out their website for their event schedule.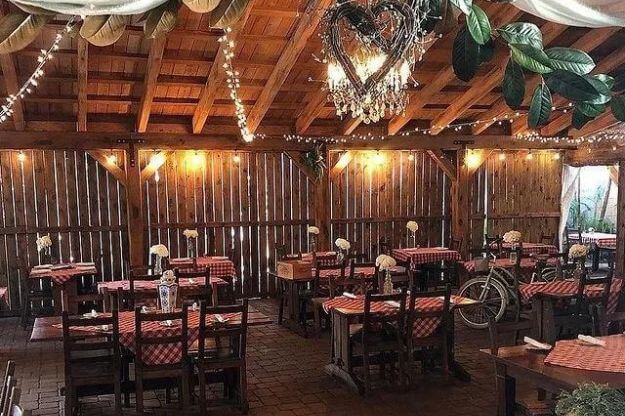 Source: Pia's Trattoria
Another great place and popular Gulfport dining option is Pia's Trattoria, an Italian restaurant that serves simple and fresh dishes with an Old Italy atmosphere.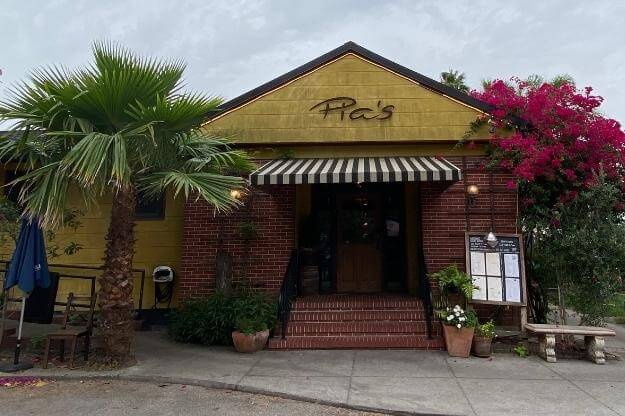 Exterior of Pia's Trattoria
The restaurant serves lunch and dinner, with a menu that includes delicious appetizers, salads, and plates of pasta.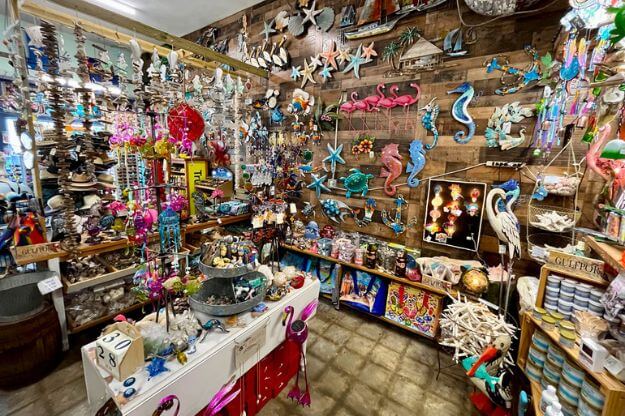 Source: Gulfport Beach Bazaar
Gulfport Beach Bazaar has been many things over the years. Currently, the bazaar has vendors that sell re-purposed furniture, vintage décor, antiques, and plenty of other kitschy things.
Gulfport Beach Bazaar
This is the perfect destination to shop for fun souvenirs to remember your trip to Gulfport. There are t-shirts, bags, books, art, jewelry, and more.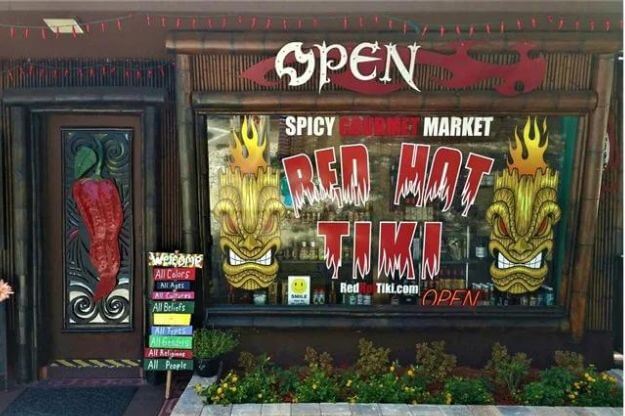 Source: Red Hot Tiki Spicy Gourmet Market
Red Hot Tiki Spicy Gourmet Market is a must-visit for anyone who loves spicy food. This small woman-owned, veteran-owned business sells approximately 900 spicy products, including a variety of condiments, seasonings, and snacks. 
Source: BestKavaBar
Low Tide Kava Bar is a unique spot to check out in Gulfport. The bar serves up kava – a root of a pepper plant native to the South Pacific Islands. Kava is used for celebrating long life and good health. Low Tide offers a selection of drinks in addition to kava, like coffee and alcoholic and non-alcoholic beverages.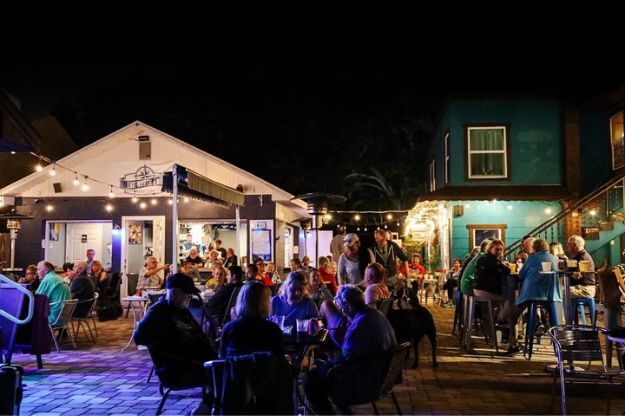 Source: The North End Tap House
The North End Tap House is a popular area restaurant and bar. The beer menu includes locally brewed beers on tap, with a variety to choose from. For food, North End serves up sandwiches, salads, and snacks. They host different events, including live music from local musicians and open mic nights.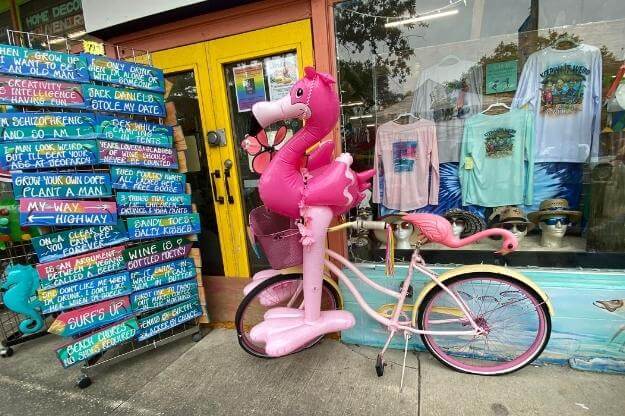 One of the many flamingos spotted in Gulfport FL
Looking for other fun things to do in the Central West Florida region? Check out: